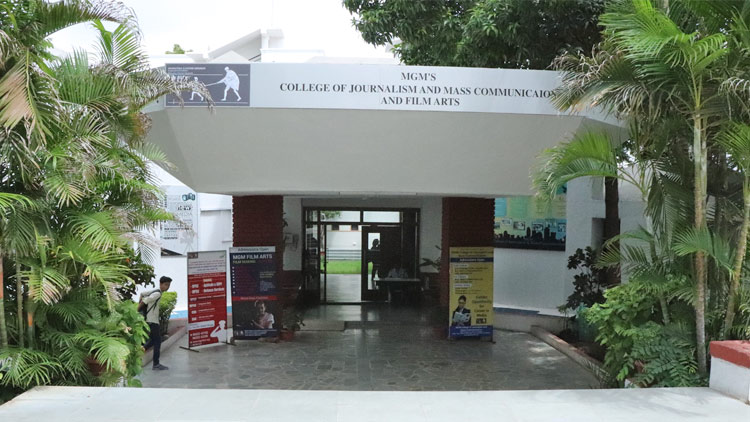 About College of Journalism and Mass Communication
MGM College of Journalism and Mass Communication (CJMC) was established in the year 1993 with an impulse to invigorate excellence in media education. Since inception, it has been consistently striving for preeminence and has made wonders in the field of Journalism and Mass Communication. The institution has produced numerous highly dedicated media professionals with inherent social responsibility towards profession as well as the society. The large number of ethical and committed alumni proudly speaks about the institute's quest for perfection with a splendid blend of qualified faculty and media industry experts. The institute aims to offer young inspiring media professionals an interdisciplinary and dynamic milieu where they perceive a platform for developing comprehensive and critical awareness of diverse communication and media environments.
An extremely well-designed course structure, both in print and electronic media enables students to get introduced to all the key theoretical concepts and practical experiences that will be helpful in their further journey in the industry as professionals. Well equipped computer laboratory and library exposes students to a gamut of knowledge and experiences during their campus life. The college makes sure that classroom learning is supported by various workshops with media experts, field visits for firsthand experience and guest lectures. The expertise that the students develop at the end of the course is more than enough for them to make their mark in the challenging and ever demanding media industry where the success stories and achievements of so many alumni prove it without any doubt.
You are more than welcome to join our family at the MGM College of Journalism and Mass Communication, Aurangabad.