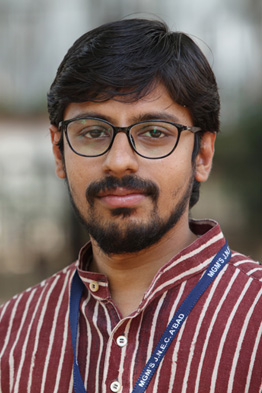 Satyajeet Shobha Shriram (Assistant Professor)
SET; Cinematography (FTII,Pune); M.A.(MCJ); B.E.
Satyajeet Shobha Shriram an engineering graduate having completed master's degree in Journalism, he went on to pursue certificate course in still photography from Fergusson College, Pune. Later, he completed his course in Electronic Cinematography from Film and Television Institute of India (FTII).
He has been involved in the entire gamut of film making and Video Production (feature films, corporate films & Documentaries). He has been guiding the students at CJMC since July 2012. His teaching area involves primarily the teaching of cinematography and direction as well as technical assistance and practical activities related to news, editing and sound studios.