Our Pillars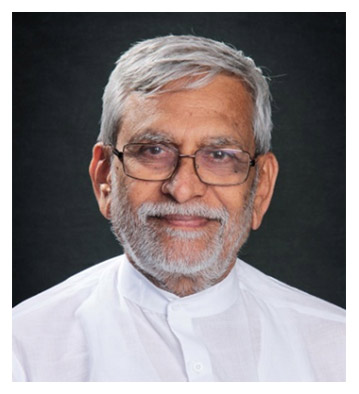 Ankushrao Kadam,
Chancellor, MGM University - Aurangabad
Shri A. N. Kadam presently leads all the institutions under the aegis of Mahatma Gandhi Mission, as a Secretary. He is one of the founder members of MGM trust and is deeply committed to empower the society through Education. Today, the Trust stands as one of the leading educational & social organization in the country with 65 constituent institutions working in its spectrum, across 5 campuses and spread over more than 100 acres. Shri A.N Kadam is a founder member of Board of Management, MGM University of Health Sciences Navi Mumbai. He is a Chief Editor & Director of Lokpatra, Regional Newspaper.
---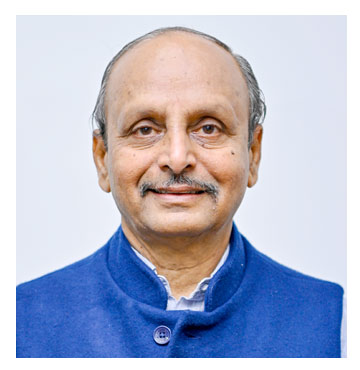 Sudhir Gavhane,
Vice - Chancellor, MGM University - Aurangabad
Professor Dr.Sudhir Gavhane is one of the highly experienced and efficient acclaimed academicians with post graduate degree in Journalism as well as Master's degree in Economics. His Doctoral Degree is in the area of interdisciplinary Research of Media Economics in general and Monopoly, Duopoly & Oligopoly Newspaper Economics in particular. As the proactive and passionate academic leader with missionary zeal he has made imprints in the field of higher education by note-worthy and meaningful contribution in the capacity of Dean , Director , Chairperson, Campus Development Committee, Professor and Head of university level Department of Mass Communication & Journalism , Member Management Council and Senate , Academic Council , UGC appointed Educational Advisor , Research and Recognition Committees, Expert Member of School Councils and many more academic engagements. He is associated with more than 50 universities in India in various capacities and very strong network of National-International academics. He possesses three & half decade's university level vast experience as the change maker academician and academic leader.
---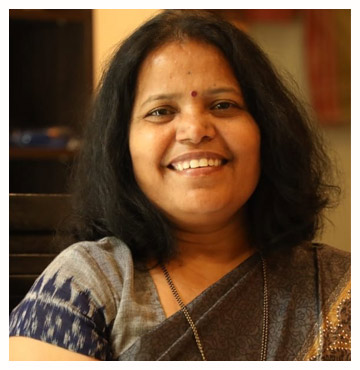 Dr. Rekha Shelke
Dean - Liberal Arts, MGM University - Aurangabad
Dr. Rekha Shelke a business focused professional has a wide experience in Academia, Consulting and Marketing with an experience of twenty years. She has started her journalistic career as an Assistant Editor & Advertising Manager in daily Lokpatra (Aurangabad). She was invited to start up the College of Journalism and Mass Communication. So does the journey of an institute that aims to offer young inspiring media professionals an interdisciplinary and dynamic milieu begun where they perceive a platform for developing comprehensive and critical awareness of diverse communication and media environments. CJMC had a vision of promoting strong and independent free press through its faculty and curriculum with fundamental journalistic values of accuracy, accountability and fairness where the institute had gained preeminent progress and is working more to enhance a perfect atmosphere for budding Media aspirants. As a prolific writer in Marathi magazines and newspapers, she regularly writes on contemporary topics. Academically she has presented more than half a dozen papers at various International and National Conferences & Research Journals. She has also participated in various All India Radio & Doordarshan Programs. Further her specialization includes Media Management, Event Management and Public Relations.